The health crisis has put a stop to a lot of things in our lives, and unfortunately, weddings are one of them.
Some have had thir weddings postponed one, twice or even three times since 2020.
Fortunately, all this is now behind us and many are those who wonder what lingerie to wear to be at the top on the big day.
It happens very often that the bride-to-be finds herself with a dress that is too low cut to wear a bra or too tight that leaves unsightly little bulges.
But don't worry, Chez Mademoiselle, we have solutions !
For naked back or very low cut dresses :
It's an adhesive to stik on our chest in order to raise it and to have a perfect naked back without apparent bra.
Of course, nipple covers are included in the adhesive.
The package contains three pairs of two adhesives, theyr are disposable so you can practice before the big day.
These Bye bra are suitable for all breasts and come in three different sizes.
For small breasts, there are sizes A, B, C, then D, E, F and for larger breasts F, G, H ; which leaves a wide choice and does not restrict generous breasts to having to wear a bra with a nice naked back.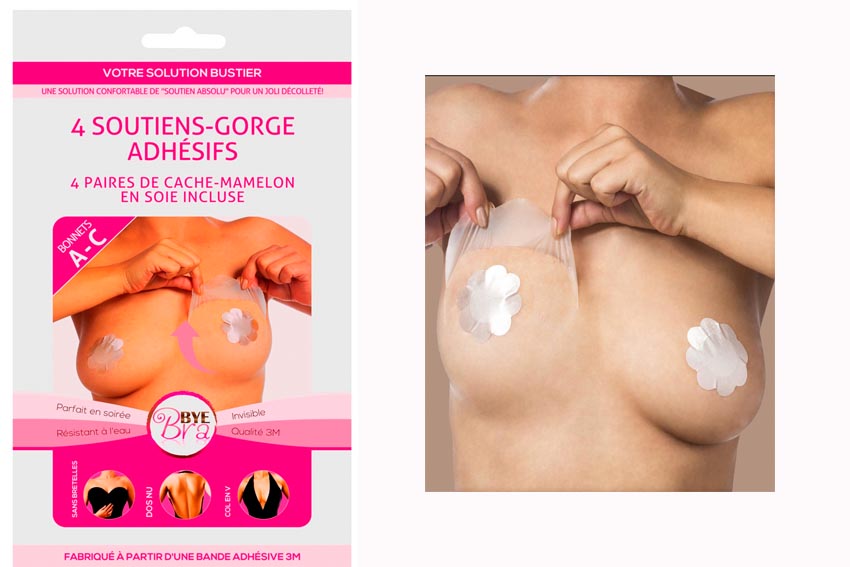 For a sexy and glamorous lingerie :
The French lingerie brand Lise Charmel offers many forms of bra that will suit all morphologies.
Full-cup, with or without underwire, half-cup, balconnet, triangle…
Several types of bottom : high brief, thong, tanga, shorty…
And various matching accessories : garter belt, garter…
Here are our favourite collections :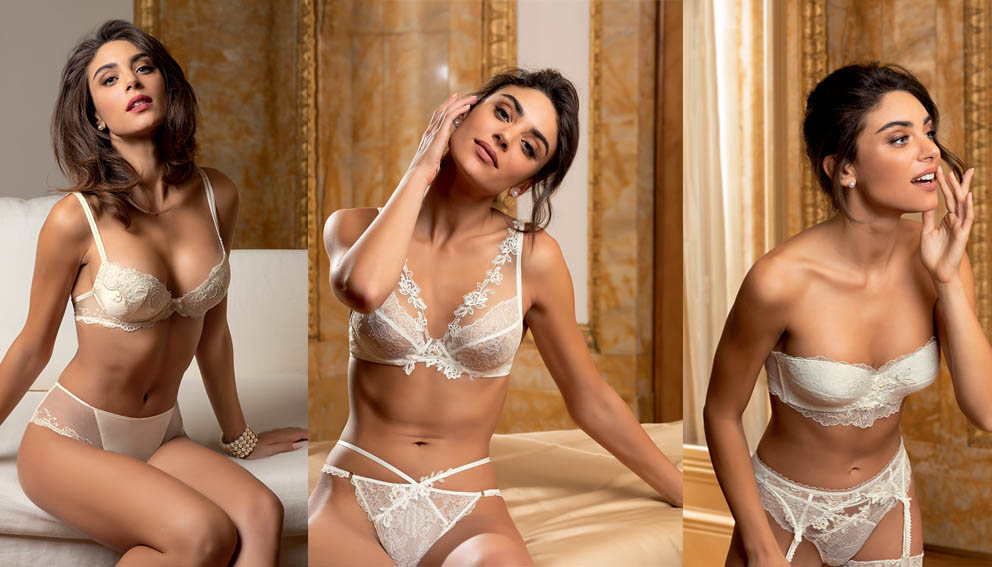 Sizes available : From 32A (EU70) to 38D (EU85)
From 32B (EU70) to 36D (EU80)
From 32B (EU70) to 34D (EU80)
For strapless dresses :
A bandeau will be the best so that the bra straps are not visible.
The brand Wacoal with its Halo collection offers a flesh colored bandeau that is invisible under clothes and will be perfect with your dress.
Prima Donna also offers a beautiful bandeau that will be perfect for deeper cup.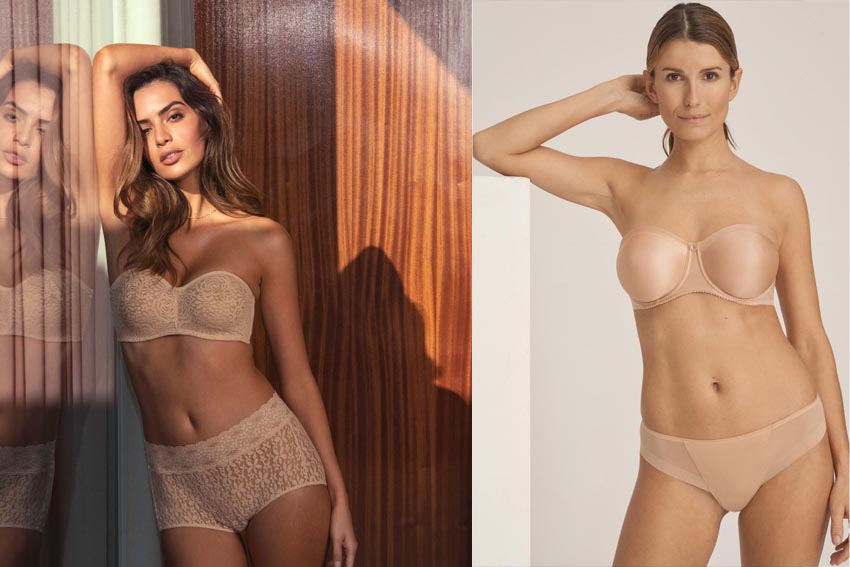 Sizes available : From 32B (EU70) to 38F (EU85)
From 34B (EU65) to 34G (EU70)
Available in different skin tones to suit all skins.
For the wedding dresses close to the body :
This confinement may have also made us gain a few pounds…
And to camouflage them under your dress, we have what to help you.
The brand Wacoal is specialized in the technical underwear sheathing and invisible.
The Accord collection of the brand is very comfortable with an invisible cotton effect but it does not have a sheathing power.
The Beauty Secret collection is very effective in terms of sheathing.
The brand goes high in sizes in different cuts.
High brief, very high under the bra or panty to hide the saddlebags.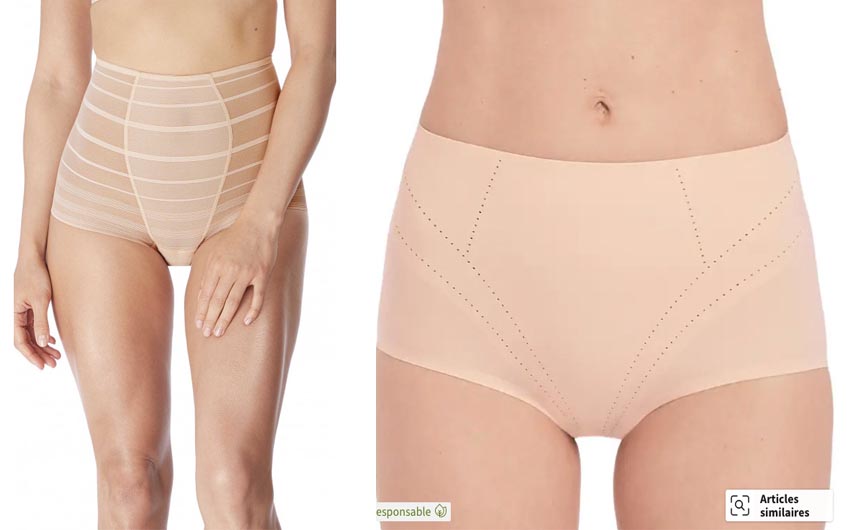 Sizes available : From size S (36) to size XL (42)
From size S (36) to size XXL (44)
The big day is coming up, so what lingerie will look best with your dress ?