Are high waisted panties cheesy? Think again ! retro style in lingerie is making a comeback !
Freed from prejudice, high-waisted panties have reinvented themselves and shed their bad reputation as cheesy, old-fashioned lingerie! We also see in stores that the high briefs are part of the number 1 sales. A true fashion accessory, it now combines comfort and aesthetics thanks, among other things, to major technical developments.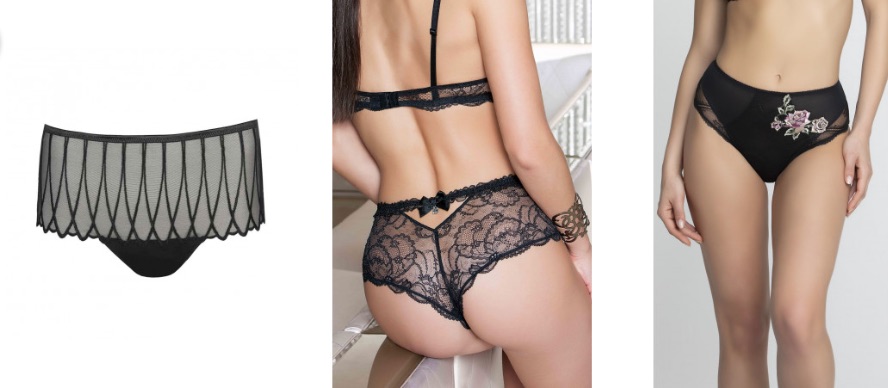 What are the advantages ?
High-waisted panties offer well enveloping shapes, cover the buttocks, hips and stomach. Made today in ultra-soft and hypoallergenic materials, most of them offer ultra-flat seams that prevent any friction on the skin. High-waisted briefs offer an enveloping feeling of support and comfort
The high panties emphasize the curves and the waist without marking the skin under the clothes. The goal is to sculpt and firm the silhouette. Sometimes magnified by lace, high briefs are an essential piece in your lingerie wardrobe. Have you noticed this wide choice of cuts and materials in lingerie stores? These innovative materials, both sheathing and stretchy, adapt to all morphologies. They thus make it possible to refine the silhouette with femininity and refinement.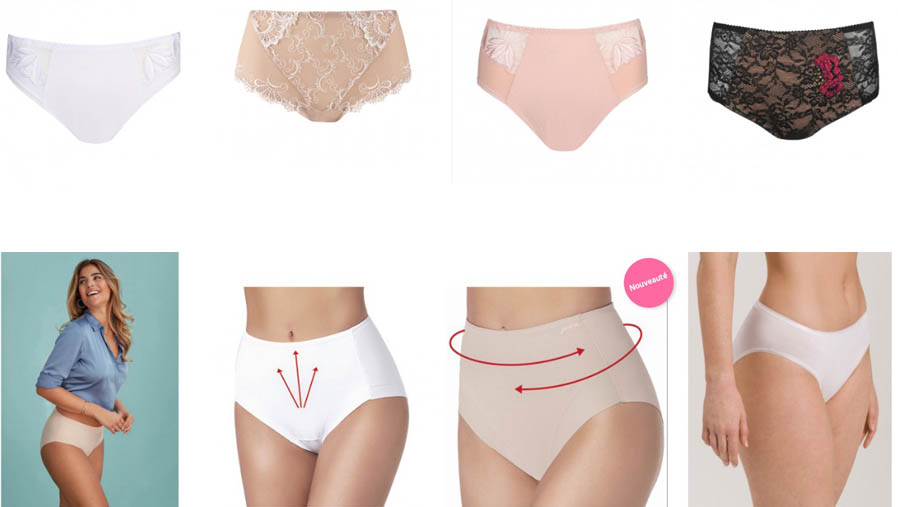 Which model of high waisted brief ?
Depending on the desired effect, a wide choice is available to you : Cotton, silk, lace, firm knit for a sheathing effect. Women with generous curves are looking for comfort and a feeling of soft envelope but which will maintain the hips and the belly.
High panties will allow them to slender their legs, flatten the belly and conceal unsightly curves. esser women looking to hide a small plump belly : The Eglantine model from Wacoal is ideal.
Finally, those who dream of Kim Kardashian's buttocks will find their happiness with the padded panties from the Janira brand. The goal here is to round and shape their buttocks.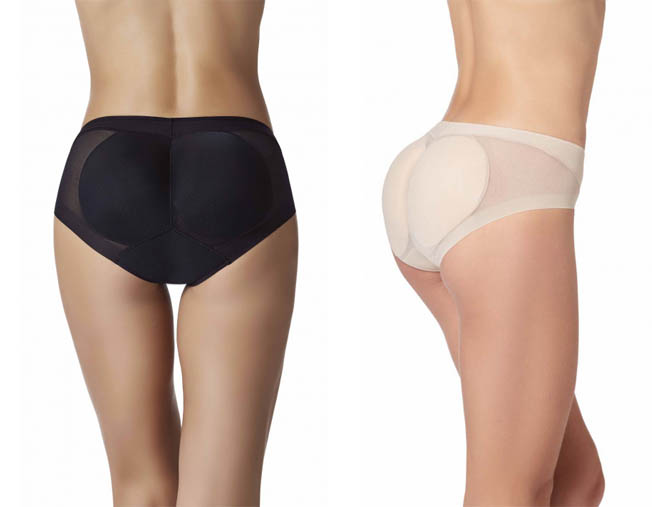 These will appear firmer and rounded.
What about the size ?
Be careful when choosing the size. Because a size that is too small could mark under clothing and above all shear the waist or reveal an unsightly bulge. We advise you to take your usual size, so there is no need to choose a smaller size to accentuate the sheathing effect! Also remember to regularly renew your underwear. Because over time and washing, the materials are transformed and deformed. The sheathing effect sought would no longer be effective
High briefs by Lise Charmel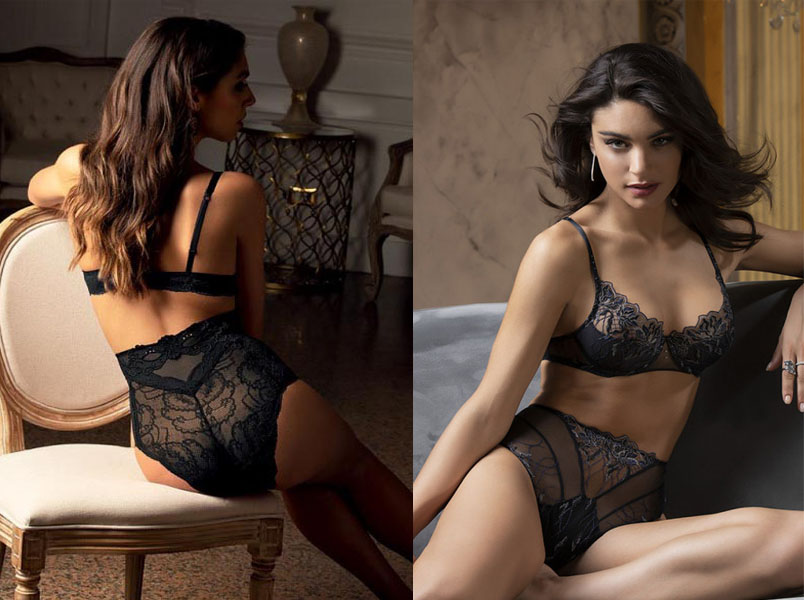 Sexy high-waisted panties in black lace: Slight sheathing effect on the belly and hips. Superb insert of a Venetian mask on the back with Swarovski rhinestones.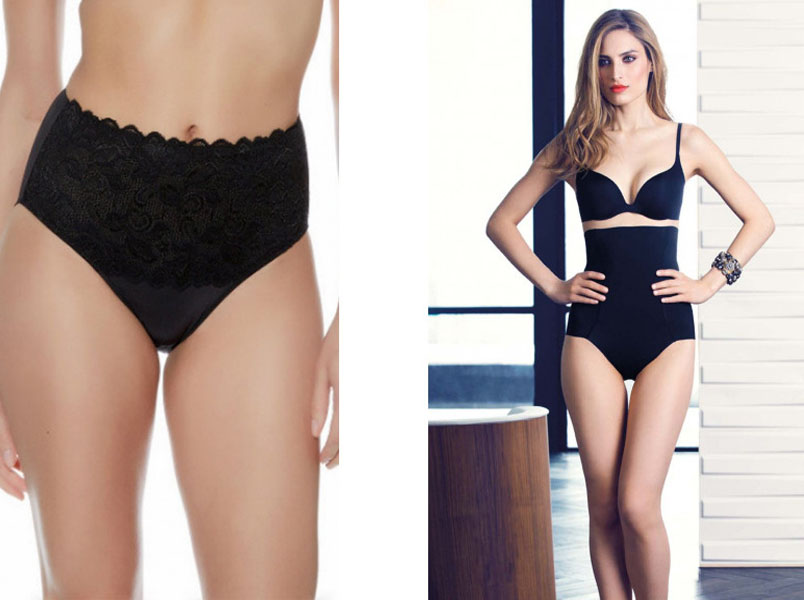 Some models like Wacoal's Beauty Secret briefs go up to bra level. This avoids an unsightly fold under the bra but also hides love handles or even saddlebags with the sheathing panty model that goes down to mid-thigh. These high briefs can be worn daily under a dress, a close-fitting skirt, leggings or preferably high-waisted pants. It highlights the hips, waist and buttocks. The perfect firmer body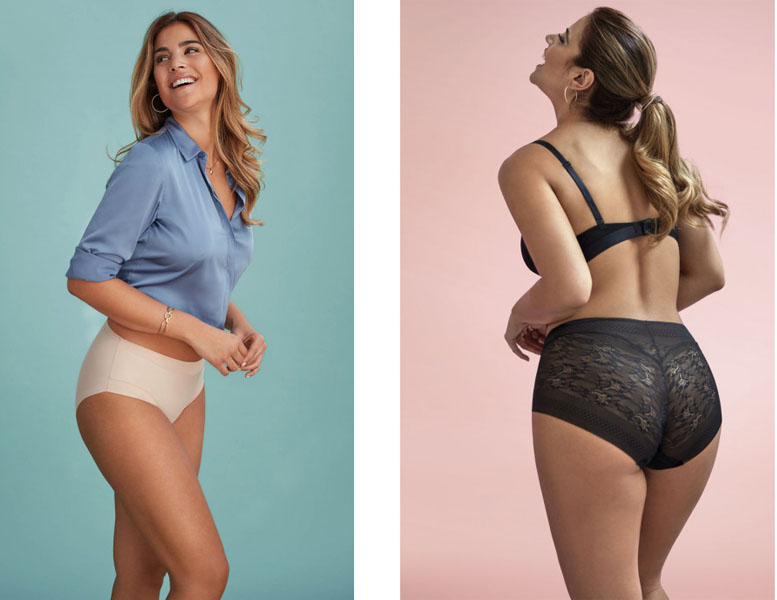 Slightly sheathing and fitting effect at the front and back. Second skin effect, these panties know how to be forgotten and bring a great feeling of freedom. Absolutely invisible thanks to an opaque tape technology, it will not mark under your clothes. It is the best seller of the brand
Janira's Magic band model, available in high or classic version, offers a flat lace available in black, skin, white and ivory. Perfectly invisible under clothing thanks to an ultra flat lace without edges.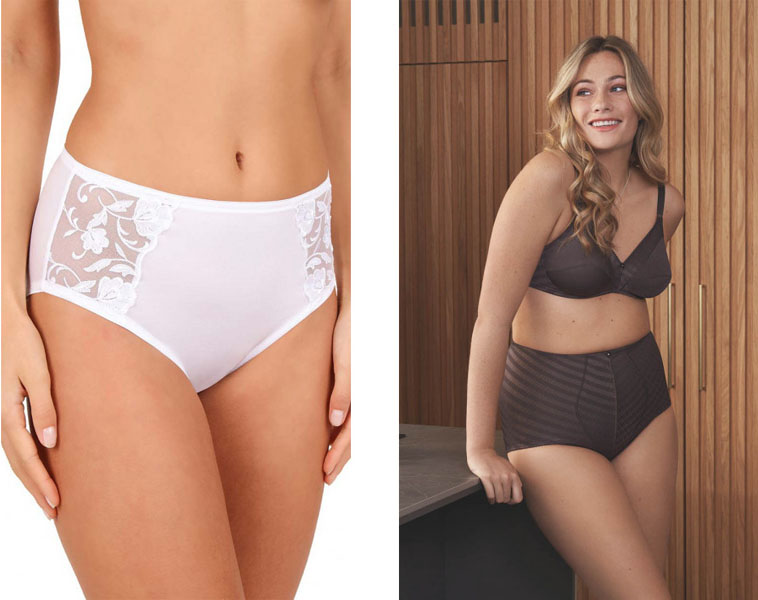 Félina with the Westlock collection, we find an innovative and effective graphic design of matte and satin stripes. This very sheathing model is available in panties, bodysuits, bras with and without underwiring. Félina's Weftlock model is remarkably efficient. Made in a firm microfiber knit, it is available in skin, black or ivory or clay colours.
High briefs by Prima Donna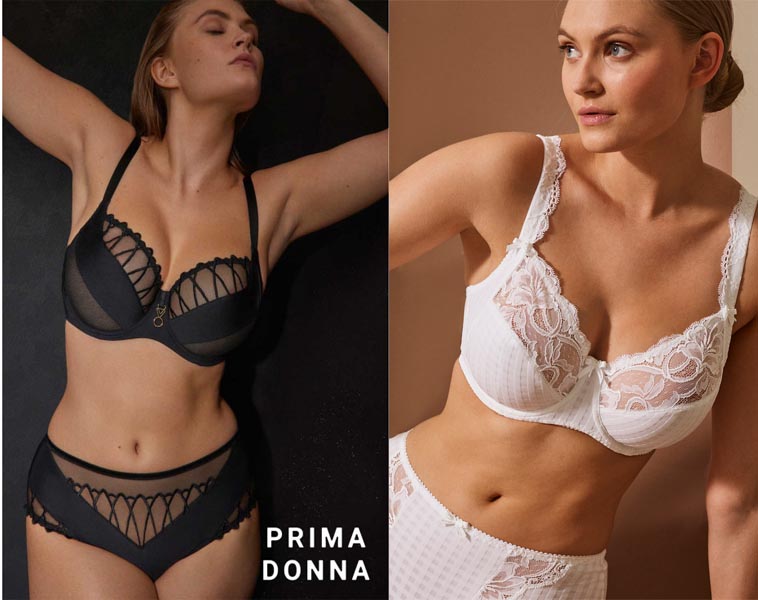 These two models from the Prima Donna brand are very comfortable and slightly sheathing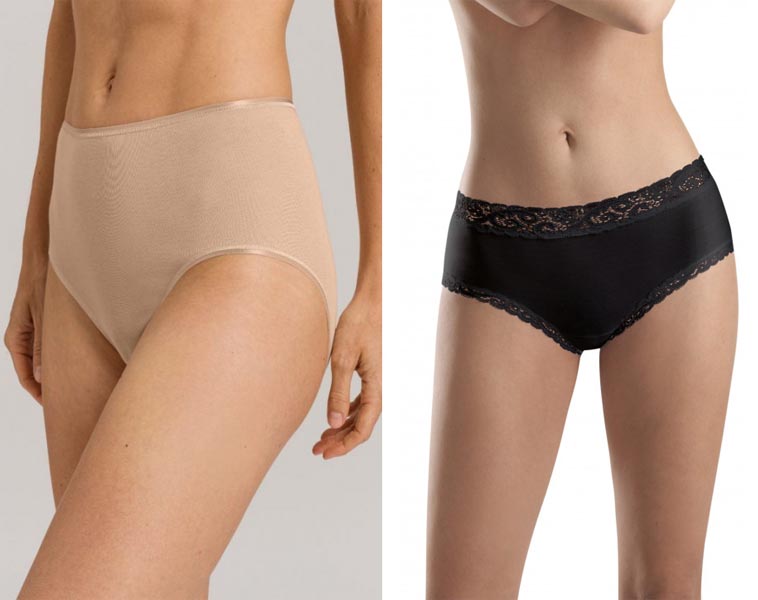 For comfort and natural material lovers, the Hanro SENSATION Coton high briefs are ideal : An ultra soft natural cotton of very good quality. The Moments collection offers lace inserts for a more feminine look.
Find Chez mademoiselle all our selection of briefs adapted to all morphologies.