Which color to be trendy this summer ?
This year the bright color are back to satisfy more than one !
It marks the 70s and 80s and come back in all forms, whether in ready to wear as in lingerie and swimwear.
Chez Mademoiselle we have prepared a selection of the most beautiful pieces.
At Marjolaine there is pink, blue and yellow
This new collection is perfectly in the theme.
At Hanro, a very nice line all in cotton and English embroidery where the bright yellow is also in the spotlight.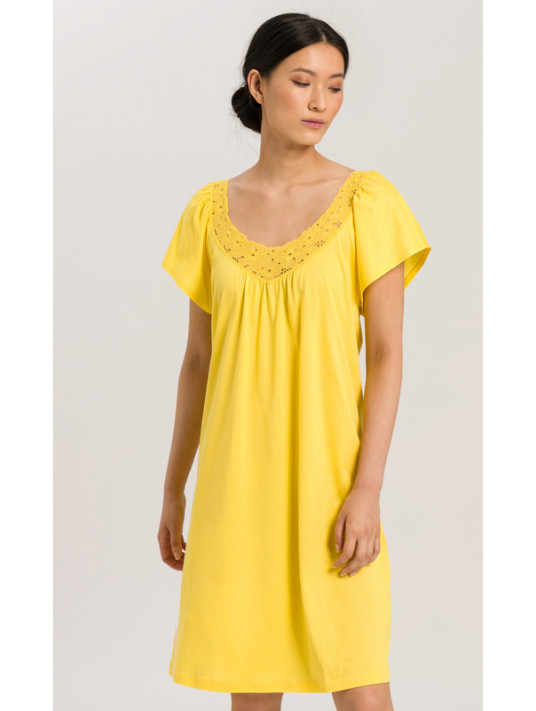 Available in size XS (36-38) to L (48-50)
On the lingerie side, Lise Charmel's Imagine une île collection stands out for its green and floral embroidery, a bright green print of acidulous flowers.
You will find a large number of bra shapes : half-cup, full-cup, with or without underwire
With seduction briefs, shorty, tanga or high-waisted briefs.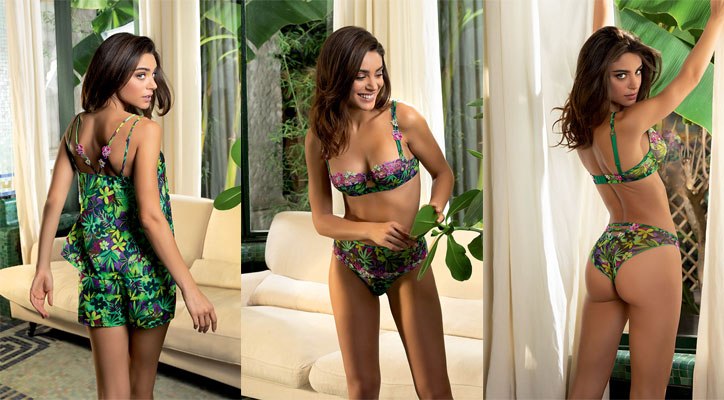 In addition, yellow and pink are very popular and Prima Donna with its collection Las Salinas have to embroider with these bright colors on the whole collection.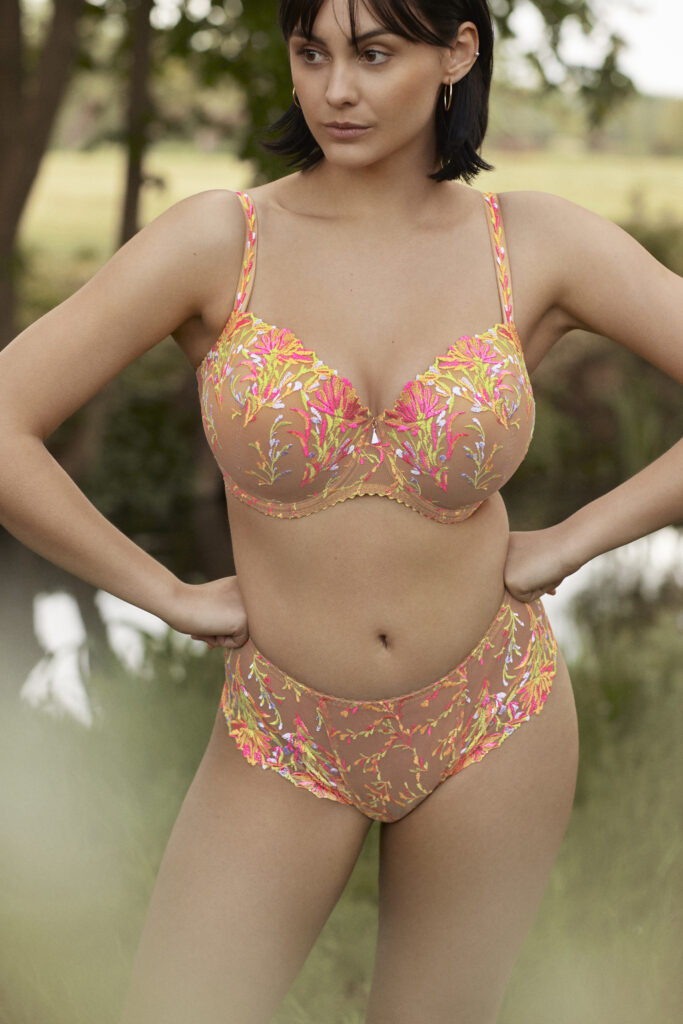 Andres Sarda also with the Vaughan collection, uses a bright and acid coral pink.
But where the colors are in full swing is obviously the swimwear !
There is Nicole Olivier and her mythical guipure swimsuit.
A great breath of fresh air with its flashy pink color.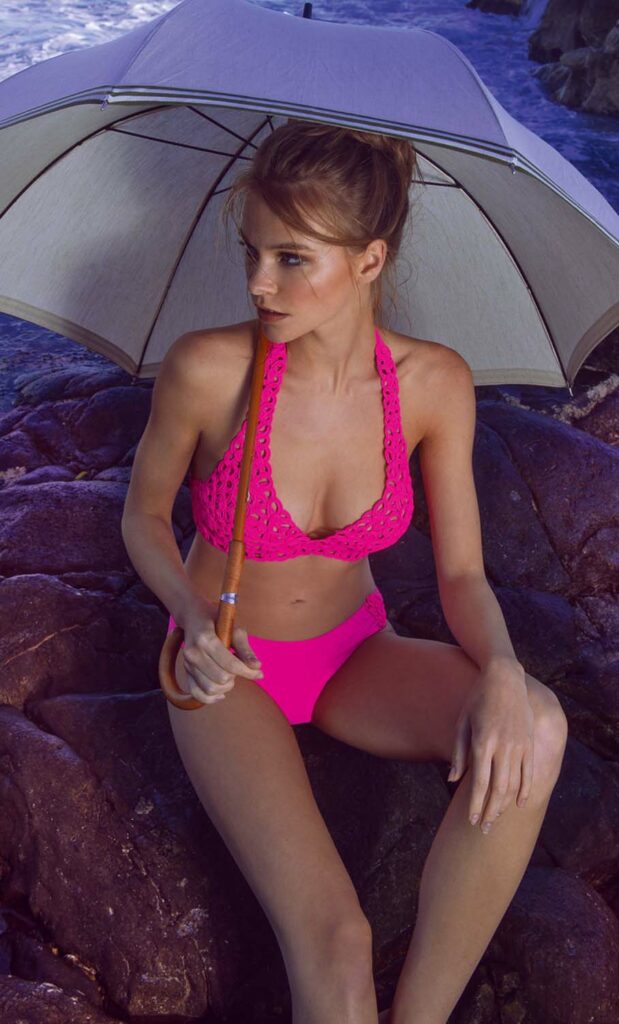 As for Prima Donna, the brand preferred yellow and blue with its Holiday collection to highlight the generous breasts. An electric blue that suits both blondes and brunettes.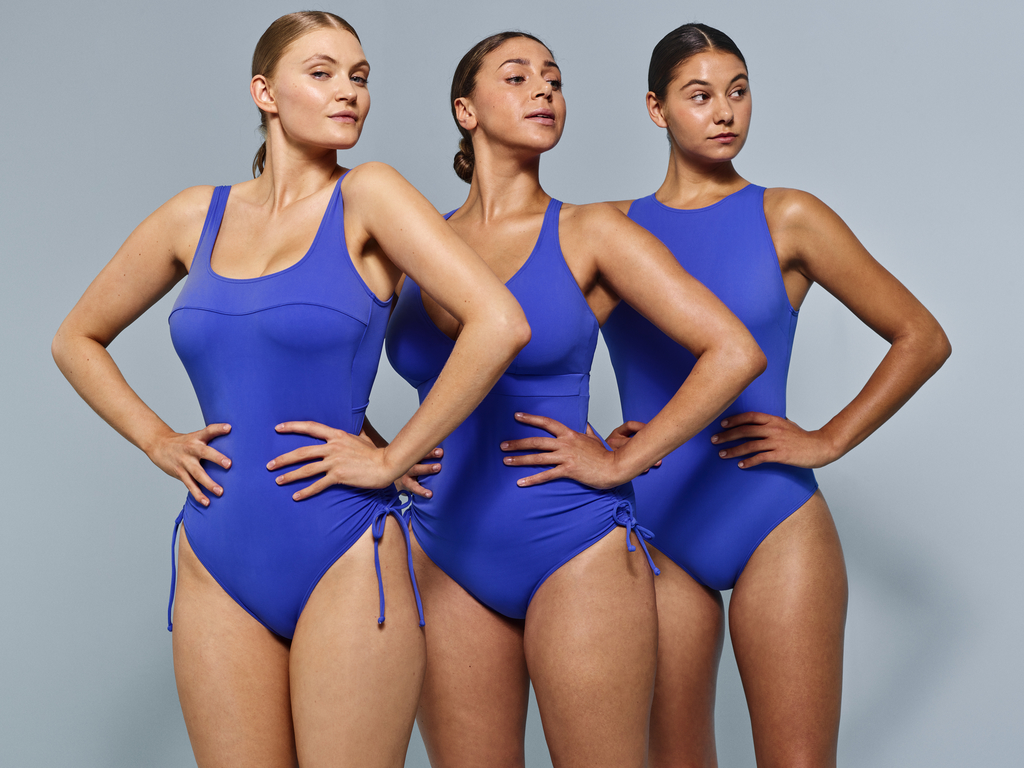 At Eres, we find a very bright orange red.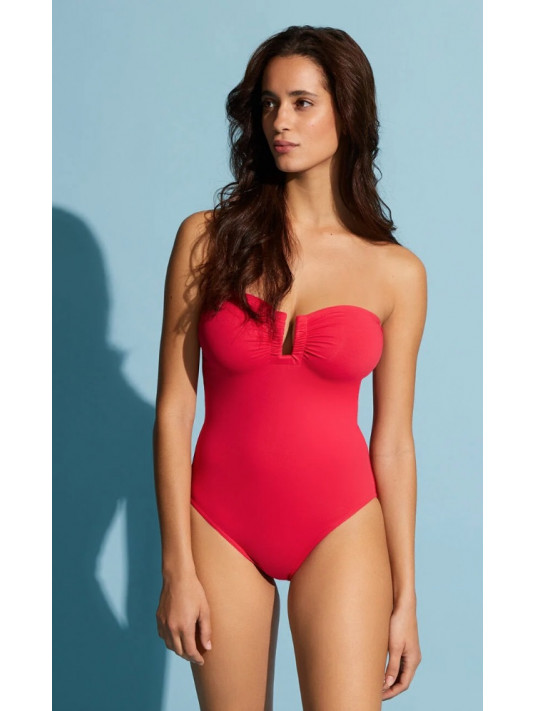 Available in size S (36) to XL (42)
And finally, the Calarena brand, with the Riviera collection is committed to a khaki lurex that adds a touch of feminity to the piece ; and customers are charmed.
(Speaking of sequin with the lurex, the gold color is timeless and remains trendy in all circumstances.)
And you, which color do you prefer to be 100% trendy ?